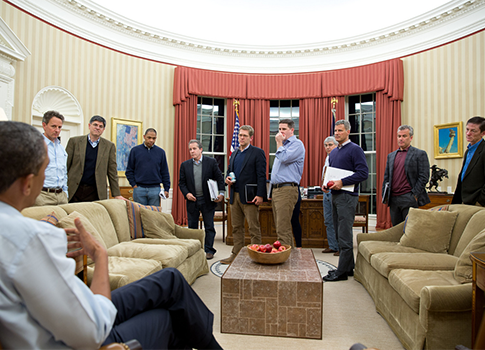 Latest pic released on the WH's Flickr account of President Barack Obama and his top advisers. Notice anything missing?
Maybe, someone should get him some "binders full of women." STAT!
PS: Who chose those crappy sofas and that hideously, fugly coffee table? It's the damn Oval Office, not a man-cave in a finished basement.