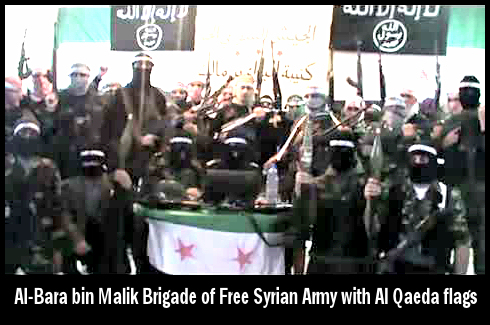 Here's the treasonous thing:
If these terrorists were fighting in Afghanistan, they would be our enemies. All terrorists have to do is go to Syria and – Voila! – they can get American weapons c/o the POTUS.
So that we are clear, these are the guys that we'll be arming...



http://tinyurl.com/ksobvv7