Eiffel Tower, Paris

The Eiffel Tower is beloved of today's Parisians, but the City of Light's residents weren't always so convinced of its charms. When work on the tower began, a group of important artistic types, including the novelist Guy de Maupassant, wrote a letter denouncing the "useless and monstrous" structure to the minister of public works, claiming its "hateful shadow" would overwhelm the capital's finer monuments. After opening, the tower proved to be a hit, but de Maupassant never warmed to it - supposedly, he liked to eat his meals in the restaurant at the tower's base, as it was the only place where he didn't have to look at it.
Washington Monument, Washington DC
Built to commemorate America's first president, the Washington Monument was originally supposed to be surrounded by a circular temple-style colonnade. But when financial problems and conflict interrupted the monument's erection, it was decided to drop the colonnade. Many people protested that a simple obelisk was not grand enough: even its architect, Robert Mills, supposedly said the incomplete structure looked like a 'stalk of asparagus.'
Dancing House, Prague

One of Prague's quirkiest buildings is the Dancing House, also known as "Fred and Ginger" because it looks a little like a pair of dancers. When it was built in the 1990s, it caused uproar because it contrasted so dramatically with the historic neigbhourhood surrounding it - one critic said it looked like " a crushed can of Coke" . These days, the building is more accepted, and is even featured on a gold 2,000 Czech koruna coin.
The Millenium Dome, London
Tony Blair was full of optimism when he declared that the Millenium Dome would be "a triumph of confidence over cynicism, boldness over blandness, excellence over mediocrity". But many members of the public were disappointed with this hugely expensive building and its exhibitions: Prince Charles described the structure as a "monstrous blancmange". Yet these days, the dome - now transformed into entertainment centre the 02 - is a London icon.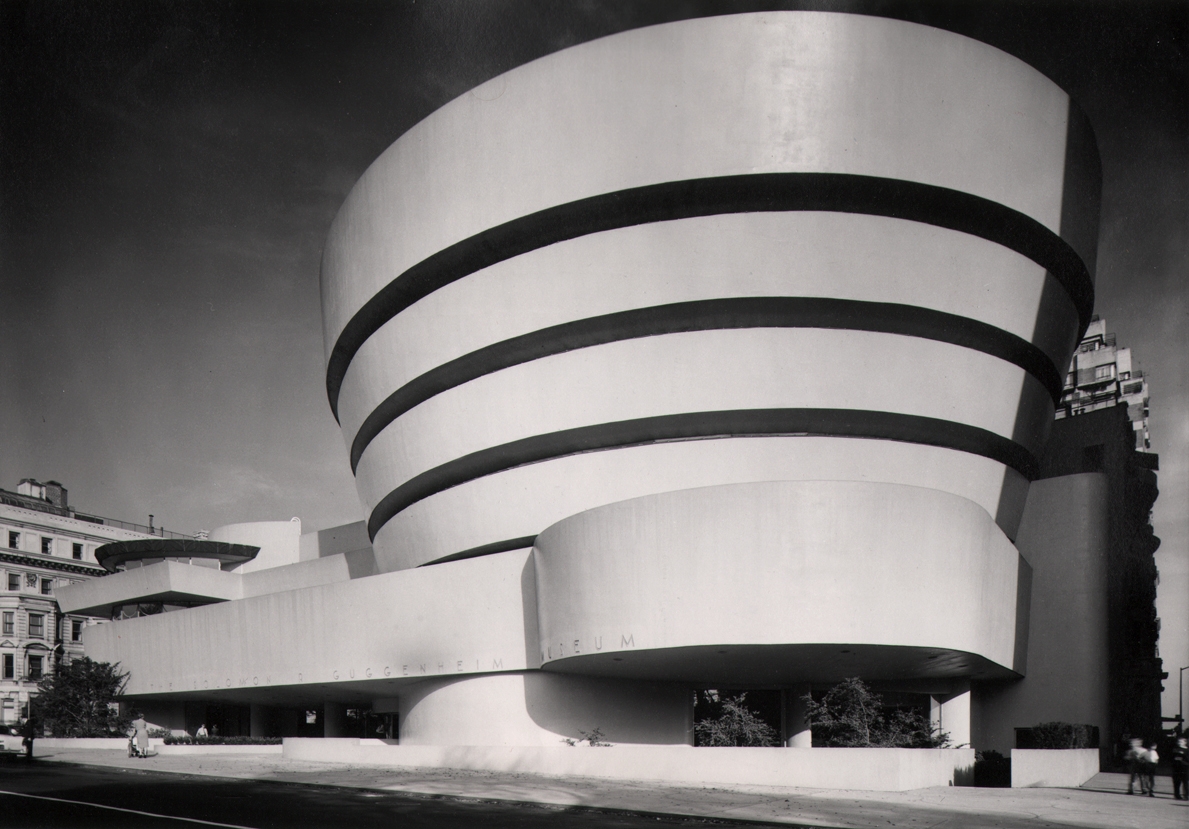 Solomon R. Guggenheim Museum, New York
Frank Lloyd Wright's modernist design for the Big Apple's Guggenheim museum received a barrage of criticism when it was first unveiled: critics compared the building unfavourably from everything to a toilet bowl to an upside-down washing machine. Today, it's considered one of the 20th century's most important buildings, and is as synonymous with New York as the Empire State Building.
Louvre Pyramid, Paris
In 1985, French president François Mitterrand commissioned architect I. M. Pei to create a new entrance to the Louvre museum. The resulting glass pyramid caused a storm of controversy, as many believed the modern structure looked out of place at a building that has its roots in the 12th century. Today the pyramid is a Parisian landmark, and features in countless films and television programmes every year.
Sagrada Familia, Barcelona
Still uncompleted nearly 90 years after its designer's death, Gaudi's eccentric and exuberant Sagrada Famila received harsh treatment in its early years of consutrction. Picasso declared "Send Gaudi and the Sagrada Familia to Hell" while later, George Orwell called it "one of the most hideous buildings in the world". Though the church is still not everyone's cup of tea, today its ambitious architecture is more widely appreciated. It receives over two million visitors a year.
National Theatre, London
It's hard to imagine London's South Bank without Brutalist icon the National Theatre, but many people would have once preferred it that way. Prince Charles famously declared that the concrete building seemed "a clever way of building a nuclear power station in the middle of London without anyone objecting", and there were plenty who agreed with him. John Betjeman, however, was an early admirer. He wrote to its architect in 1976 that he "gasped with delight at the cube of your theatre in the pale blue sky and a glimpse of St. Paul's to the south of it. It is a lovely work and so good from so many angles… it has that inevitable and finished look that great work does". The theatre is now Grade II* listed.
Portland Building, Portland, Oregon
Few office blocks have stirred as much controversy as this gaudy building, created in 1982 by the architect Michael Graves. The postmodernist design, a significant contrast to most other buildings in the city, was initially loathed by residents, but it is now on the National Register of Historic Places. Architecture critic Paul Golberger says of it: 'For better or for worse, the Portland Building overshadows other things.... it had a profound effect on American architecture and brought a return to classicism that brought us better buildings.'
http://tinyurl.com/mu5l9rm